NON-UNIFORM FRIDAY - £1 for CHILDREN in NEED (but Year 4 and Year 5 please note...)
NON-UNIFORM FRIDAY - £1 for CHILDREN in NEED (but Year 4 and Year 5 please note...)
14 November 2023 (by admin)
On FRIDAY we have a non-uniform day of celebration. It's Children In Need FRIDAY and we are asking for our colourful children to wear colourful non-uniform clothes (their own clothes). So STEP UP TO THE CHARITY MARK and celebrate your individuality.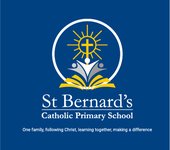 However, Year 4 and Year 5 children MUST WEAR THEIR USUAL SMART SCHOOL UNIFORM on this day PLEASE. They are attending respective places of worship on Friday 17th (during our special faith celebration week).
Year 4 and Year 5 children can wear NON-UNIFORM next Monday (Monday 20th November).
So much to remember...spread the non-uniform day news folks!
£1 donations gratefully accepted.
NON-UNIFORM Children in Need day is FRIDAY 17th November - Reception, Year1, Year2, Year3, and Year 6
Non-uniform for Year 4 and for Year 5 will take place on Monday 20th November.
What's it about this year?
This year, BBC Children in Need will be taking place on Friday 17th November 2023. This will mark the 43rd TV Appeal to raise money for disadvantaged children and young people around the UK. The very first BBC Children in Need telethon was broadcast in 1980 and the annual appeal has continued every year since, taking place each November.