IMPORTANT DISCLAIMER
The following links are suitable for parents/carers regarding online safety. Please be aware that some of the links may contain information that is not suitable for children. Please go to the 'Children's Zone' for age appropriate website links.
All external links are given in good faith through use in school or by recommendation from external agencies that deal with online safety/child exploitation. Whilst the content of these sites is beyond our control, if you find anything that you deem unsuitable, please inform the school immediately and we will endeavour to rectify the issue raised.
For issues related specifically to Gaming, see our Gaming page. Click on the picture below and it will take you there.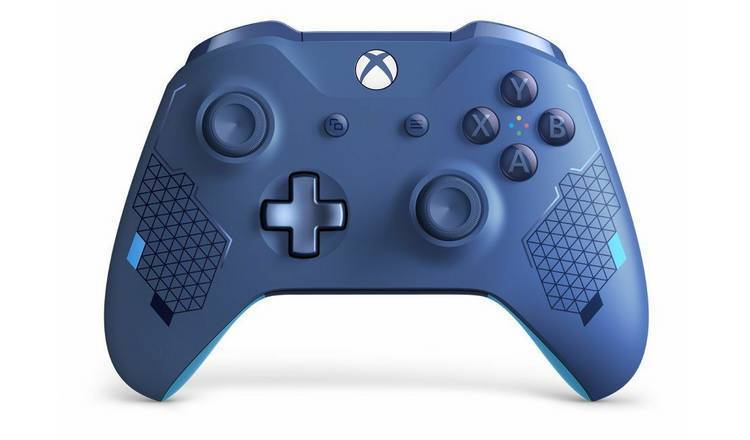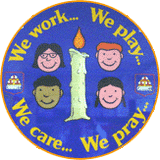 Click on the St. Bernard's Catholic Primary School badge to read our Online Safety and Cyber-Bullying Policy
Reporting potential Abuse/Inappropriate Content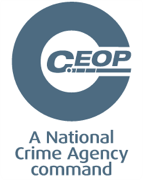 CEOP
CEOP delivers a multi-agency service dedicated to tackling the abuse and exploitation of children in the real and online world. Often it is referred to as an online 999. Clicking on the CEOP button can give parents and children valuable advice on a range of issues such as viruses, hacking and dealing with online bullying.

Internet Watch Foundation
From their website - their remit.
"We minimise the availability of online sexual abuse content. Specifically:
Child sexual abuse content* hosted anywhere in the world.

Non-photographic child sexual abuse images hosted in the UK.
The majority of our work focuses on the removal of child sexual abuse images and videos.
We work internationally to make the internet a safer place. We help victims of child sexual abuse worldwide by identifying and removing online images and videos of their abuse. We search for child sexual abuse images and videos and offer a place for the public to report them anonymously. We then have them removed. We're a not-for-profit organisation and are supported by the global internet industry and the European Commission. "
Digital Citizenship
At St. Bernard's we want to instill in our children the idea of being a good Digital Citizen. In the same way that we (school and parents) teach our children to be good citizens in the 'real' world, so we want to teach them how to be good people in the 'virtual' world through their behaviour, the consequences of their behaviour and how to remain safe whilst online.
What are the main issues around good Digital Citizenship?
Conduct
Children may be at risk because of their own behaviour, for example, by sharing too much information
Content
Age-inappropriate or unreliable content can be available to children
Contact
Children can be contacted by bullies or people who groom or seek to abuse them
Source: UK Safer Internet Centre (Click below to go their website)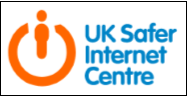 The following documents are information documents which give further information about the above - Conduct, Content, Contact. We have added the same sheet in community languages as we wish all our families to have appropriate access.
| Name | |
| --- | --- |
| Arabic_Supporting-young-people-online.pdf | Download |
| Bengali_Supporting-young-people-online_V3.pdf | Download |
| Hindi_Supporting-young-people-online_V3.pdf | Download |
| Polish_Supporting-young-people-online_V3.pdf | Download |
| Punjabi_Supporting-young-people-online_V3.pdf | Download |
| Supporting-Young-People-Online-2-Farsi.pdf | Download |
| Urdu_Supporting-young-people-online_V3.pdf | Download |
| Welsh_Supporting-young-people-online.pdf | Download |
Showing 1-8 of 8
What do I say?
As parents, it can be difficult to know where to start with a conversation about Digital Citizenship.
The following documents are included to help parents with what could potentially be difficult conversations. You can download them and discuss them with your child/children at an age appropriate level. Again, if you need any further advice, please do not hesitate in contacting school.
Using Social Media/Web Browsers/TV platforms (Netflix, etc...)
There are many platforms for children to use today that are directed at keeping in contact with friends and family, browse the internet and watch TV content. Rules for most (if not all social media sites) is that a child should be 13 years of age to be on them independently. However, we all know that in the real world this is not the case. As a school, we urge parents to have children to adhere to this. The links below will take you to pages giving safety advice for all the main social media sites/web browsers and TV platforms - safety advice, parental controls, etc...
At St. Bernard's we urge parents to be inquisitive about what their children are doing. We don't believe it is an invasion of their privacy, rather the fact of being a caring parent/carer that wants to have an informed conversation with their child. An element of trust is required as media use can be difficult to monitor by parents. Sadly, there are many inappropriate things that children can accidentally download/see. We hope that the following links can help you make informed decisions together with the documents above.
Once on the Safer Internet Site, you can click on the social media logo/web browser/TV platform you require and this will then give you information around your area of interest and inform you on how to access further information. Each picture below will lead you to the appropriate page.
What to buy?
With a multitude of different types of technology available from Smart phones to games consoles, it can be difficult to keep up with the changes. Click on links below to help make an informed decision. (See also our Gaming page on the parental advice section of this site)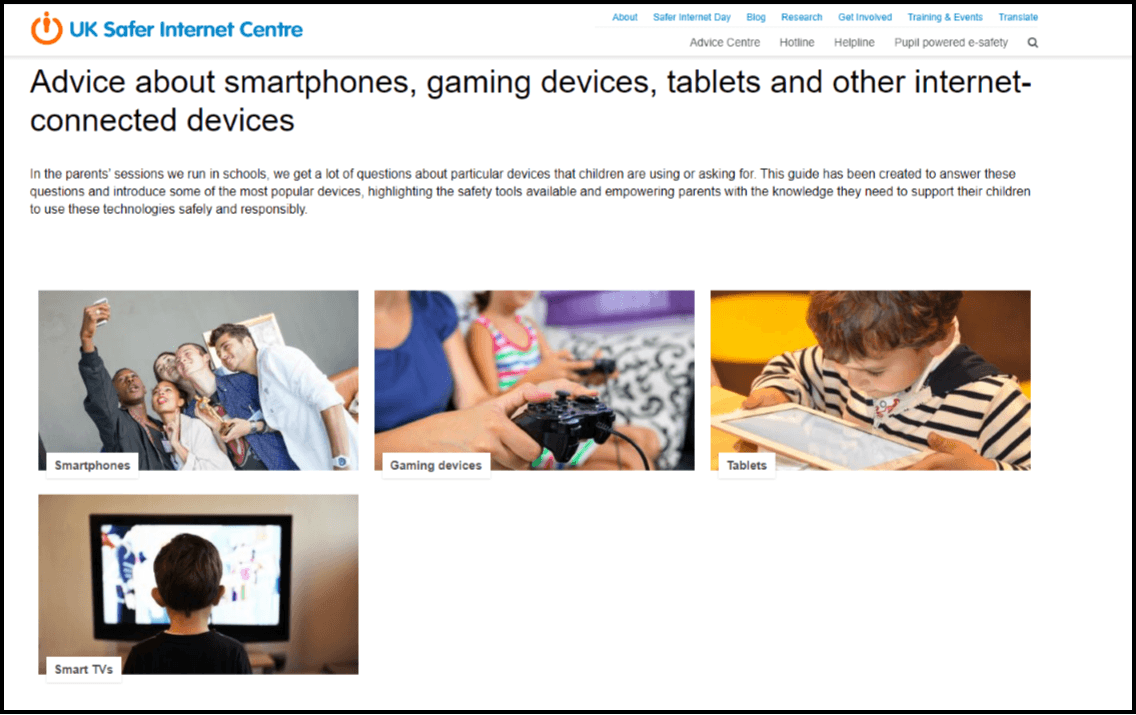 Other useful sites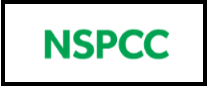 Advice on a range of 'difficult' issues around bullying, sexting, abuse, inappropriate content and grooming. (And more)
WARNING: Please do not read this with children present. It is for adults to read and then discuss in a child friendly manner.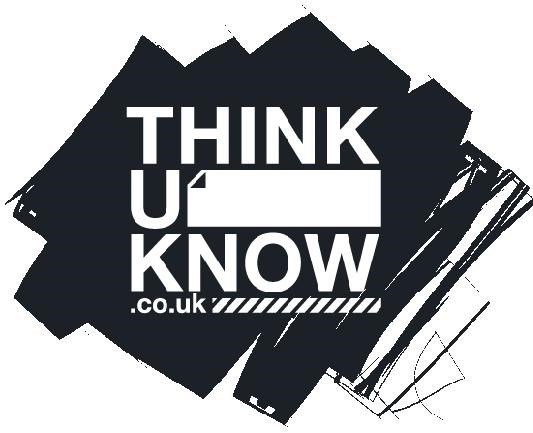 THINKUKNOW website is brought to you by the Child Exploitation and Online Protection agency (CEOP)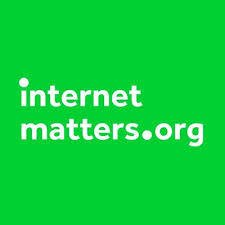 INTERNET MATTERS.ORG website is a relatively new online safety portal designed for parents to access simple, easy and practical advice about online safety for their children, right through from pre-school to teens. It has advice on protecting children from online grooming, cyberbullying, privacy and identity theft and inappropriate content. Internet Matters is a not-for profit organisation set up by BT, Sky, Talk Talk and Virgin Media.

PARENTINFO is a collaboration between ParentZone and CEOP. There are very useful guides and articles on helping your child stay safe online.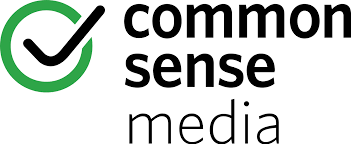 Common Sense Media - Not sure what your children are playing online? Find detailed, readable and up-to-date information on online games, apps, films, books, etc...
'Personal safety is strongly promoted across the curriculum'
'Pupils feel safe at school and their parents agree'
'The culture of safeguarding within the school is therefore well established'
Ofsted Inspection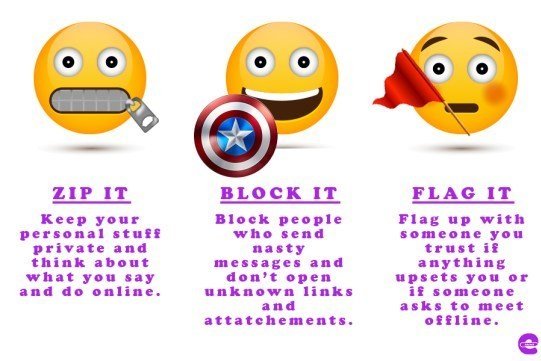 Stay SAFE online!
Weekly newsletter is available in the 'LATEST NEWS' section of the website and contains useful online safety tips!