ATTENDANCE WEEKLY UPDATES - congratulations Year 3CG
ATTENDANCE WEEKLY UPDATES - congratulations Year 3CG
14 November 2023 (by admin)
Yes, YEAR 3CG win the FRIDAY GOLDEN AFTERNOON (takes place later this week!). They achieved a very impressive 98% and won the class weekly attendance award - GOLDEN TIME! WELL DONE Year 3CG.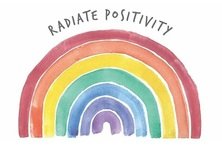 Whole school attendance was 94.3% this week.
Again we ask that all children are on the school site between 8.30am and 8.45am (children will be marked as late after this time). This window of opportunity is more than enough to get your child to school on time. It also helps ease congestion on the busy wake Green Rd.
Please note that the Birmingham Education Legal Team actively process penalty notices and paperwork regarding concerning absence issues. They will issues notices to parent/s accordingly if ongoing attendance concerns are noted.
We are here to support accordingly - Mr. Foley & Mr. Stephenson have meetings with parents concerning attendance issues. School makes daily phone calls enquiring about pupil absence.
NOTE THAT THE HALF-TERM CHALLENGE IS AN ATTENDANCE GOAL OF BETWEEN 96% - 100% - all pupil names will go into the AMAZING ATTENDANCE HAT and your child may WIN a £50 FAMILY VOUCHER! Stay focused on ATTENDANCE!