FINAL FEW DAYS - BREAK UP ON FRIDAY (return Monday 5th June)
FINAL FEW DAYS - BREAK UP ON FRIDAY (return Monday 5th June)
24 May 2023 (by admin)
The holidays are on the busy school horizon - school BREAKS up for the holiday on FRIDAY 26th May (usual end of school day timings apply).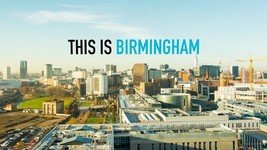 The final term for St. Bernard's Catholic Primary School children commences on MONDAY 5th JUNE 2023 (usual start of day transition timings 8.30/8.45am).
It will also be the final term for our wonderful YEAR 6 children as they will soon venture to pastures new. Please have them in your thoughts and prayers.
See you all bright and early on MONDAY 5th June 2023.
Look out for the final newsletter published later this week...so many key dates on the very busy school horizon.