ROCKING ALL OVER THE WORLD. MUSICALITY & CULTURE at ST. BERNARD'S
ROCKING ALL OVER THE WORLD. MUSICALITY & CULTURE at ST. BERNARD'S
19 May 2023 (by admin)
Our PSHE Lead, Miss 'Funky' Fraser is setting our MUSICAL PUPILS a real challenge - ALL ABOUT CELEBRATING MUSICAL INSTRUMENT TALENTS. If you can play, then SHOW it and BE PROUD about it! We want to LISTEN to you!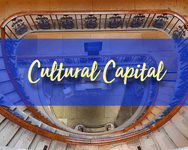 Do you actually play a musical instrument? Piano? Violin? Guitar? Drums? Tin whistle? Trumpet? Trombone?
Well, the AUDITION DEADLINE is the 7th June 2023.
Speak to your class teacher and play your musical instrument to them.
Class teaching staff will be holding auditions in their respective classrooms very soon.
Children will be chosen from across the school to play a musical instrument at the ST. BERNARD'S MUSIC FESTIVAL 2023. Details to follow.
Life is better with music in your heart and soul!