PUPIL ATTENDANCE CHECKS might be coming your way
PUPIL ATTENDANCE CHECKS might be coming your way
20 January 2023 (by admin)
It is ALWAYS good to know your child's individual school attendance - keeps you fully in the school picture. We will be sending out attendance correspondence to different parents soon. PLEASE READ THROUGH YOUR CHILD'S INDIVIDUAL ATTENDANCE RECORD.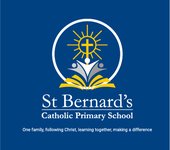 We fully understand that there will be occasions when children are absent - it happens because genuine illness occurs. Sometimes complicated medical conditions can impact on attendance also. Medical evidence is needed however, Dr's letters, hospital appointments etc. It's vital evidence is provided to the school. It keeps us fully in the pupil picture.
Individual print-outs of your child's attendance are really useful and importantly analyse punctuality/lateness, authorised absence and unauthorised.
It gives an OVERALL attendance statistic also.
Good attendance aims to get children to 95%+ - the higher the better it is for your child. If attendance is significantly below, there are important issues that you may need to address.
If you do receive a copy of your child's attendance, read it closely please and respond accordingly.
ATTENDANCE MATTERS for your child. Future opportunities are at stake.