COMING SOON - IT'S PANTO for Y2 to Y6 December 2022
COMING SOON - IT'S PANTO for Y2 to Y6 December 2022
22 November 2022 (by admin)
Oh no it's not, oh yes it is! Oh no it's not, oh yes it is! IT'S ABOUT DOING it DIFFERENTLY and having a little PANTO FUN! It takes place at THE CORE THEATRE for our children from Y2 to Y6. Don't miss out please...get on PARENT PAY.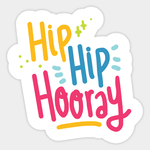 The award-winning Little Wolf Entertainment return to THE CORE THEATRE, SOLIHULL with even more shimmering sets, outrageous costumes, magic and mayhem in the brand new furry-tail PANTO adventure!
Beauty and the Beast EXTRAVAGANZA! £12 payment needed.
It will be an experience to REMEMBER. Taking place on Tuesday 13th December.
Please get your PAYMENTS on the SCHOOL PARENT PAY system ASAP (£12 for the visit).
Don't miss out! Year 2 to Year 6 PANTO visit this Christmas season.
Thank you parents.