NEWSLETTER SWAYING YOUR WAY (today, FRIDAY)
NEWSLETTER SWAYING YOUR WAY (today, FRIDAY)
18 November 2022 (by admin)
It's THE BUSY NEWSLETTER that showcases YOUR SCHOOL and YOUR CHILD'S SCHOOL. Be in the SCHOOL KNOW. So much to read and digest! CHECK IT OUT...all you have to do is CLICK the link.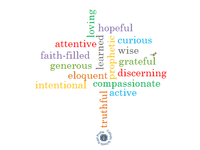 https://sway.office.com/ivqFKMXDWTHQAc69?ref=Link
It's an absolutely KEY document and it TALKS about your CHILD'S SCHOOL LIFE - PLEASE READ IT.
Please note, as Advent and the Christmas season approaches, we are really thinking about how SCHOOL CAN HELP FAMILIES, CHILDREN and STAFF in the current difficult and very challenging financial times (you only have to read the daily news about cost of living crisis etc.). We're not just thinking of people closer to school, we're thinking of people and families miles and miles away.
NO Christmas cards will be exchanged this year in school.
NO gifts exchanged between staff in school, parents to staff, children to children, children to staff in school etc.
It's about doing things a little differently in and around school. PLEASE READ THE NEWSLETTER and DISCOVER WHY WE ARE MAKING THESE DECISIONS. We can all donate and help OTHER PEOPLE this Christmas.
Thank you parents.
Did I forget to say READ THE NEWSLETTER?