THANK YOU PARENTS - INSPIRE SESSIONS 2022 2023
THANK YOU PARENTS - INSPIRE SESSIONS 2022 2023
22 September 2022 (by admin)
Can we thank you for your attendance at the recent INSPIRE SESSIONS. A lovely opportunity to work with your child and listen to the teaching staff speak about strategies - it's all about your child's educational journey.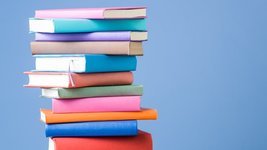 If your child is to succeed, PARENTAL PARTNERSHIP is ABSOLUTELY CRUCIAL - it just is.
The more you are engaged in your child's learning, the better it is for your child.
It all starts with GOOD DAILY ATTENDANCE - your child's school attendance matters.
Once again, THANK YOU for the time you have spent in school with your child during these important meetings.
You can access your child's learning journey on the school website also - visit the CURRICULUM SECTION and find out about your child's topics and subject objectives. It's all there at a click of a button.