FORTHCOMING TRIPS - they're ENRICHING your child's LEARNING
FORTHCOMING TRIPS - they're ENRICHING your child's LEARNING
21 September 2022 (by admin)
Exciting TRIPS and RESIDENTIAL experiences are all about ENRICHING your child's learning. DON'T FORGET TO GET YOUR CHILD SIGNED UP and get payments on the parent pay school portal. DON'T MISS OUT!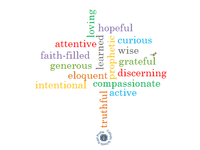 The Y5 TAMWORTH CASTLE trip takes place very soon (next week - Thursday 29th September) and we are still awaiting some parent consent and payments. DON'T FORGET PLEASE. Mrs. B & Mr. D are waiting for some responses.
The BIG ALTON CASTLE RESIDENTIAL experience awaits our wonderful YEAR 6 children - next month, OCTOBER 12th to 14th - let the ADVENTURE COMMENCE! Details and a reminder letter going out today for our Y6 explorers - please get payments on PARENT PAY asap and DON'T MISS OUT!
Thank you parents for your cooperation.
Any queries, please contact the main school office.