NATIONAL FITNESS WEDNESDAY - 21st September
NATIONAL FITNESS WEDNESDAY - 21st September
20 September 2022 (by admin)
On your marks, get set...GO ST. BERNARD'S! RADIATING FITNESS POSITIVITY!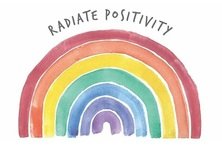 It's the NATIONAL FITNESS VIBE that we have in school - all led by our FITNESS GURU, Miss Fitness 'Pump up the action' Fraser.
All children need to come DRESSED in their PE KITS please on WEDNESDAY 21st September for a very different FITNESS DAY IN SCHOOL.
Miss Fraser has planned sooooo much and it's all about keeping your child fit and INSPIRING THEM to do more, more, more.
On your marks, get set and GO...ST. BERNARD'S - FITNESS DAY IS HERE.
REMEMBER...REMEMBER
Wednesday 21st September, children to come in their PE kits/ wear trainers and bring plenty of water. We're keeping it fun and creative AND MAKING A DIFFERENCE!