THANK YOU for your UNDERSTANDING - hot weather/changes in place
THANK YOU for your UNDERSTANDING - hot weather/changes in place
20 July 2022 (by admin)
Just wanted to take this opportunity for your wonderful support and understanding regards the recent HOT WEATHER ALERT and the operational changes we put in place.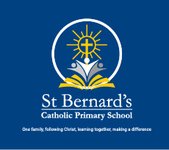 The SPORTS DAY events had to be cancelled and I'm sure you would agree that this was definitely the right decision to make in the best interests of all our sporty children. It was just too hot!
We kept children in during their school breaks/lunches this week because again, it was just too hot.
We gave you the option to pick your child/children up early (Monday/Tuesday) and the vast majority of parents took this option up. Thank you for your patience.
Children conducted themselves with absolute credit, they accepted what was happening and acted accordingly. They came dressed in their PE kits, sun hats/caps and kept smiling throughout.
All of our KS2 (Y3 to Y6) swimmingly sporty children also had swimming sessions in our portable St. Bernard's Commonwealth pool - got to say, THE CHILDREN HAVE ABSOLUTELY LOVED IT! It has been a HUGE SUCCESS (especially in this weather) and we have already booked it for next year 2022-2023. Several primary schools have been enquiring about our super-sized Olympic pool.
WELL DONE CHILDREN - change in school routines does not faze you at all.
WE LOOK FORWARD TO A WONDERFUL FINAL FEW DAYS and possibly a spot of rain!
Remember...NO SCHOOL on FRIDAY because we break up THURSDAY pm (usual timings apply).
Mr. Foley, Staff Team & Governing Body of St. Bernard's