FINAL FEW DAYS - be prepared
FINAL FEW DAYS - be prepared
19 July 2022 (by admin)
Please NOTE the following...just keeping you informed and in the school loop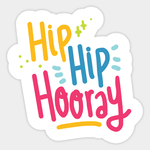 Year 5 parents note that
ALL children must bring their swimming kit as they will

ALL

swim tomorrow (Wednesday).
NOTE there will be

no swimming

for Y5 on Thursday. YEAR 3 will be using the school swimming pool on Thursday because they are on their safari adventure trip tomorrow.
Can all children bring a plastic bag to take home their books please

.

This message is across the board for all classes - it really helps.
Normal finishing times

on

THURSDAY 21st July

- between 3.05pm and 3.15pm.

NO SCHOOL FRIDAY, NEXT WEEK, NEXT MONTH.

..children return to St. Bernard's Catholic Primary School on TUESDAY 6th September 2022
And the fun, excitement and games continue for our Y6 family this week - LEAVING event on Wednesday, cinema event on THURSDAY, PIZZA event on Thursday - fun till the end!