VOCATION DAY - it's your CHOICE
VOCATION DAY - it's your CHOICE
12 May 2022 (by admin)
So what are you going to wear on our BIG VOCATION DRESSING UP DAY...let the career commence! It's our BIG CELEBRATION of our VOCATIONAL hopes and dreams.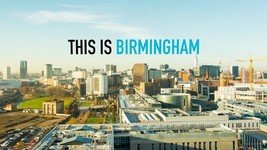 FRIDAY 13th MAY will be a little different in ST. BERNARD'S VOCATIONS SCHOOL - you might spot a doctor, a nurse, a scientist, a professor, a teacher, a carpenter, an athlete, a TV producer, a dentist, a priest, a dancer, an actor, a singer, an engineer, an entertainer, a builder, a plumber, a manager, a banker, a finance analyst, a midwife, an optician, a politician...
The question is...WHO DOES YOUR CHILD ASPIRE TO BE? WHAT WILL THEY WEAR?
Let the VOCATIONAL DREAMS COMMENCE!
Don't just dream it, BE IT! Do something different!