SEPTEMBER 2023 ENTRY (GRAMMAR SCHOOL) - notice for current Y5 pupils/parents
SEPTEMBER 2023 ENTRY (GRAMMAR SCHOOL) - notice for current Y5 pupils/parents
9 May 2022 (by admin)
Please note that this notice has been passed to all primary schools regarding future educational opportunities. This notice is for PARENTS of children in Y5 who are considering this form of education.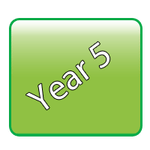 Subject: Registration for Entrance Test - The Grammar Schools in Birmingham
YEAR 5 parents
We write to advise that registration is now open for parents of current Year 5 pupils who would like their child to sit the entrance test for The Grammar Schools in Birmingham, for entry to Year 7 in September 2023.
Registration can be made online by visiting the website below.
The closing date for registering is 4pm on 30th June 2022.
The test will take place on 17th September 2022.
https://www.birminghamgrammarschools.org/apply-onlineapp.php
Thank you
Admissions
The Grammar Schools in Birmingham
Foundation Office, Edgbaston Park Road
Birmingham, B15 2UD