IMPORTANT DATES AHEAD - check them out
IMPORTANT DATES AHEAD - check them out
9 May 2022 (by admin)
Want to KEEP AHEAD of the educational curve - CHECK OUT THESE CRUCIAL SCHOOL DATES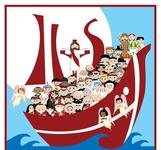 It's about KEEPING YOU AHEAD of the educational curve and notifying you about some VERY IMPORTANT KEY DATES.
PLEASE NOTE THAT THE FORTNIGHTLY SWAY NEWSLETTER HAS ESSENTIAL DATES FOR YOUR BUSY FAMILY DIARIES.
Remaining class assembly DATES ARE ON the newsletter sway.
HOT OFF THE PRESS:
*SPORTS DAY NEWS - REC/KS1 sports will take place on MONDAY 18th JULY - 9.45am
*SPORTS DAY NEWS - KS2 sports will take place on TUESDAY 19th JULY - 9.45am
Both events will take place at Moseley Secondary School playing fields - details to follow closer to the actual events.
Please note that TERM DATES for the ACADEMIC YEAR 2022-2023 are readily available on the busy school website - TERM DATES (staff INSET dates to be added). The link will take you to Birmingham Authority dates.
https://www.birmingham.gov.uk/info/20014/schools_and_learning/685/school_term_dates
Note STAFF INSET dates already booked - school closed on Monday 5th September, Monday 3rd October and Friday 21st October. CHILDREN WILL START SCHOOL ON TUESDAY 6th SEPTEMBER 2022 - looking ahead already to 2022-2023. It will soon be here parents!