School ties , school book bags and PE bags can be purchased from the main school office.
St. Bernard's School Uniform
We are proud of our smart school uniform. Smart school uniform is essential because it teaches our pupils to dress smartly and take pride in their appearance ready for the school day ahead. So please support us in maintaining our school uniform standards. The St. Bernard's uniform gives your child a sense of identity.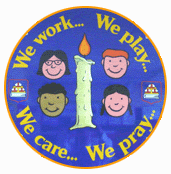 Boys
Grey trousers
White shirts
Royal blue v-neck pullovers
Black sensible shoes
Grey socks
School tie
School council child can wear a gold tie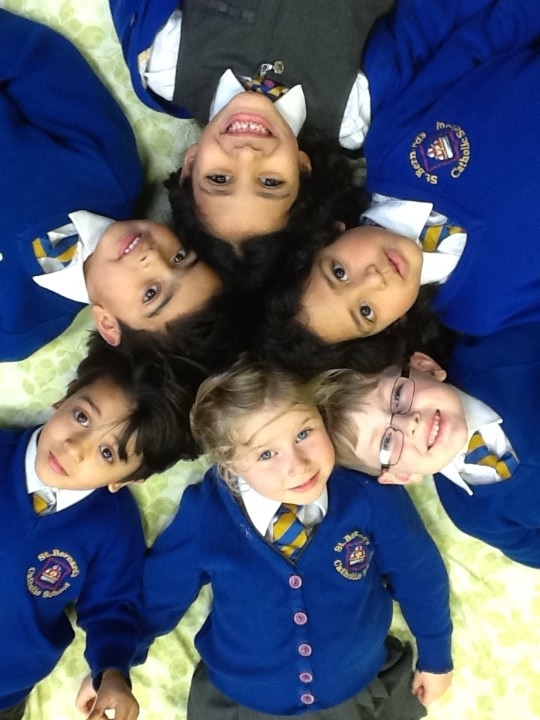 Girls
Grey skirt
White blouse
Royal blue cardigan/V-neck pullover
Black sensible shoes
White socks
School tie
School council child can wear a gold tie
Summer uniform: boys/girls may wear a white polo shirt either blue and white striped/check dresses or white blouse with reverse collar
If you have any questions regarding St. Bernard's school uniform, please contact the main school office
Children are not allowed to have extreme haircuts (no tram-lines/patterns please)
Children with long hair should have it tied back
Children should not have tinted or dyed hair
Children cannot wear trainers/boots to school
Please help us to maintain our high standards of school uniform at St. Bernard's Catholic Primary School