'Governors are knowledgeable, supportive and provide good levels of challenge'
'Governors are dedicated and committed to securing further improvement'
'Governors are actively engaged in monitoring activities'
Ofsted Inspection Report
Governing Body
click on the badge picture above and read the current GOVERNOR VISION statement
click on the picture below and read the current GOVERNOR ANNUAL statement
GOVERNING BODY OF ST. BERNARD'S
CATHOLIC PRIMARY SCHOOL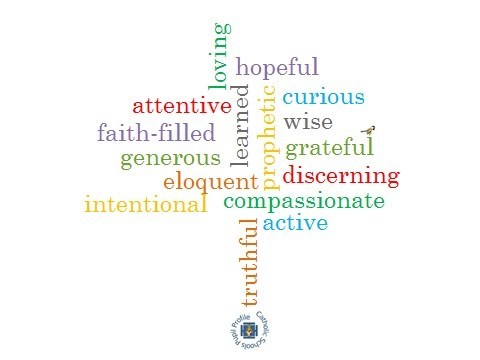 Constitution of Governing Body 2021-2022
Governing Body meetings are fully quorate
Chairperson
Father R Murphy (as of December 2019)
St. Bernard's Catholic Primary School
Wake Green Road
Moseley
Birmingham
B13 9QE
Foundation Governors appointed by the Diocesan Schools Commission
Mr. D Heeney (Vice-chair), Mrs E Sutton (RE), Mr O McCormack, Father Murphy (Chair), Father G Lennon, Mr J McTernon (Safeguarding), Miss K Caley
Parent Governor - Mr M Mohammed, Mrs M Razaq, LA Governor - Mrs H Mikula (SEN)
Staff Governor - Mrs A Kendrick
Headteacher Governor - Mr P Foley Associate Member - Mr M Stephenson (DHT)
Clerk to the Governing Body - Mrs R Barrett
Any governor business and financial interests are declared and recorded by clerk at meetings.
PLEASE CLICK ON THE BADGE BELOW
St. Bernard's has an agreed mission statement, which is produced below.
MISSION STATEMENT
St. Bernard's Catholic Primary School is in the parish of the English Martyrs, Sparkhill, is a Catholic School, built and maintained for the Catholic children of the Parish.
To this end:-
St. Bernard's aims to be a Gospel- inspired living community.
The partnership between home, St. Bernard's and English Martyrs' parish will be fostered and developed.
St. Bernard's aims to be recognised as a school that cares for its community and the welcome we extend to all.
The special character of our Catholic School and the underlying reason for its existence is reflected in the quality of the Religious Education, integrated into the overall education of the pupils. We will endeavour to prepare the pupils for the opportunities, responsibilities and experiences of life.
"We Work, We Play, We Care, We Pray"
In conclusion St. Bernards will strive, with the help of the Holy Spirit, to offer an ambitious varied curriculum in line with curriculum guidelines as appropriate, catering for the religious and secular needs of the pupils, each working to his or her full potential.
St. Bernard's Governing Body take SAFEGUARDING very seriously. Make sure you READ our ON-LINE SAFEGUARDING SAFETY page today.